Welcome ~ BOB'S TOP SOIL
& L a n d s c a p e S u p p l i e s
Public Direct - Wholesale Topsoil & Gravel Mart
Located in Cassidy, serving Nanaimo, Ladysmith & surrounding areas
Dark Garden Soil
A 4 way blend of both black and brown dirt, our naturally clean Farm Compost and a small amount of Sand.
With its high humus content and good fertility this soil makes a great garden. Or, use it to help recondition an existing area.
It's a good product for top-dressing your existing shrub garden, lawn or vegetable garden. It holds moisture well, while having good drainage.
Your garden will love you for the addition of nutrients.
Your Wholesale Price: only $30 per Cu Yd. - plus the cost of delivery
Sandy Loam Lawn Soil
This brown sandy soil is a specialty product. It has been processed through a 1/2" PowerScreen.
This screening process creates a coarse and extremely rugged substrate for planting lawns in. This soil design drains well,
has good aeration and will never turn to mud. Provides a very strong lawn base.
Price: $25 per Cubic Yard - plus the cost of delivery.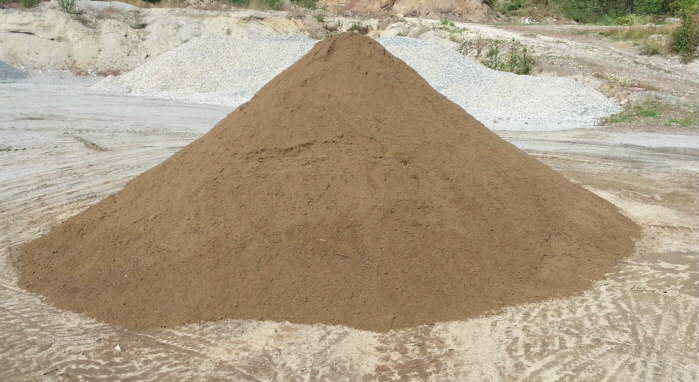 MODIFIED ~ Sandy Loam Lawn Soil
This lighter coloured sandy soil is a blend of very fine sand and silt. I increase the silt content by 20%.
This modified version helps retain water a little better and has all the same easy-to-rake characteristics as my regular lawn soil.
It grows a nice lawn and may require a little less watering during the dryer summer months
Price: $25 per Cubic Yard - plus the cost of delivery.
Wood Chip Mulch
This is a well aged blend of Fir and Hemlock. It's a chipped Mulch with fines.
This mulching material looks great, is low maintenance & helps keeps the moisture in the ground on those hot summer days.
As a Mulch, it helps prevent weed growth. This fibrous material can be roto-tilled into hard clay based soil and used as a
soil-amender by adding its humus-complex to your earth. It's great for vineyards, nurseries & commercial plantations.
Mulch Price: Only $25 per Cubic Yard - plus the cost of delivery.
Clean Bedding Sand
Price: $20 per Cubic Yard - Plus the cost of Delivery
1/2" Round Pea Gravel
Pea gravel makes a great cover for pathways. It cleans up soft or muddy areas and also
makes a nice looking decorative mulch for low-maintenance landscape settings.
Price: $30 per Cubic Yard - Plus the cost of Delivery
2" - 4" Decorative
River Rock
Price: $25 per Cubic Yard - Plus the cost of Delivery
5"-12" Large River Rock
Great for building Rock walls and other creative endeavours
Price: $40 per Cubic Yard - Plus the cost of Delivery
Crushed Rock Products
Driveway & Golf Coarse Pathway Chips
Makes a nice clean job on dirt driveways and trails
3/4" Minus Crush for a Finished Road Base
Easy to spread professional road building crush
3" Minus Crush Heavy duty Road Base
Used in hi traffic, soft areas. This is extremely
Heavy Duty Crushed rock product used for road building.
These popular crushed rock products are used by golf courses,
Parks Departments and road builders for pathways and driveways and road construction. Crushed rock compacts extremely well, and is great for trails,
driveways and parking lots, road construction and back fills. Call me for more details about what's best for your application.

Price: $40 cu yd = $30 per tonne - Plus the cost of Delivery
Delivery Rates
15 Yds or Less $90.00
* Truck delivery rates are by the hour. Time estimates given when ordering.
For larger volumes please inquire
To place an order or arrange to pick up, please call me any time .
250-245-8282 250-713-3111
Contact Bob at:
buffalobob@m-star.ca
Topsoil - Wood chip Mulch - Sand - Fill & Levelling Materials - Pea Gravel - River Rock - Drain Rock - Drive Way Chips - Crushed Rock