Contact Us
Morning Star Bison Ranch
Buffalo Bob Wilson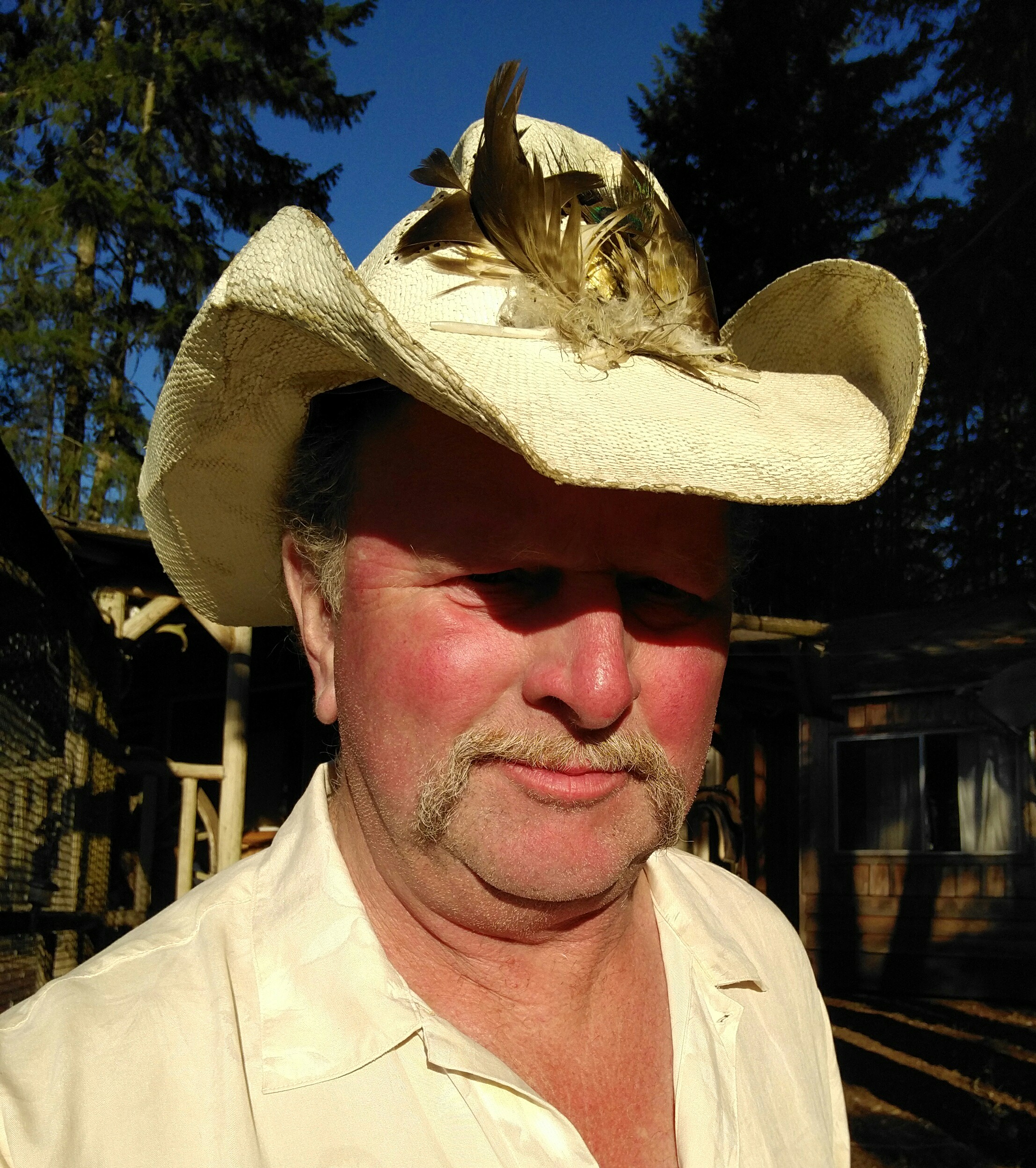 Home Office: 1185 Spruston Road
Tourist Centre: 965 Spruston Road
Nanaimo, BC V9X 1S9
Local Calls: 250-245-8282
Toll Free: 1-877-945-8282
Email: buffalobob@m-star.ca
Background on Morning Star Bison Ranch
Located on Southern Vancouver Island, just over an hours drive from Victoria and located south of Nanaimo in the rural Cassidy area, is the Morning Star Bison Ranch.
Bob Wilson, long time area resident and owner of the Bison Ranch has a reputation for working with nature in a natural way.
Just like the pioneers of yester-year, Bob took a piece of what was essentially, raw land and with his own two bare hands, and the help of a box of dynamite and a D-8 Cat Bulldozer turned this property into the Bison Ranch that it is today. With sprawling hay fields and grass-lands ~ Creeks feeding ponds and wetlands ~ Forested areas with huge Cedar trees provide shelter and a natural environment for raising Bison here on Vancouver Island. Herds of wild Elk and Deer are also a common sight here on the Bison Ranch. "If you build it they will come".
Bison require different handling than cattle and other livestock. Bison are much more excitable in close quarters and they need to be raised calmly, in a low stress, natural environment. Our Buffalo are pasture raised, feeding primarily on natural grasses and sometimes finished with the addition of a small ration of sprouted malted barley in their diet. Fresh clean water is always available. Sub therapeutic antibiotics and growth stimulants are never used!!!
In Canada, domestic herds now number in the hundreds of thousands of animals. Here at the Morning Star Bison Ranch, we are proud to be a part of this historic come-back and be able to supply our fellow British Columbians and Vancouver Island neighbours with this all natural, low fat, gourmet health food.

Nature's Very Best ~ is Back !